PowerBump Micro-UBEC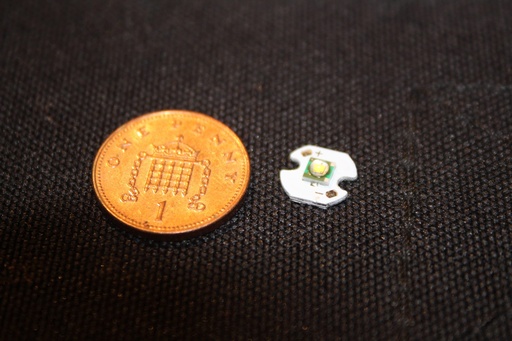 So you want a UBEC (switching voltage regulator module) for your new project. But space is at a premium, and most UBECs are relatively large. Large, that is, compared to our PowerBump Micro-UBEC. Measuring just 13mm by 8mm and handing out a respectable 3A, these really tiny UBECs are available in 5V or 3.3V variants.
Capable of taking in up to 17V maximum, and still working at as low as the regulated output voltage - yes, that's zero dropout, these minuscule modules will get the most out of your battery life.
Connections are via simple solder pads on the underside to keep the size as small as possible. This also makes it possible to use as a surface mount module should you wish to do so.
Now comes with wires pre-soldered and encased in heatshrink sleeving to make it even easier to use. Red heatshrink = 5V, blue heatshrink = 3.3V.

Specifications for PowerBump Micro-UBEC
Voltage

3.3V

or

5V

Current Rating

3A

Input Voltage

Max 17V

Width

13mm

Height

8mm

Regulator IC

TPS82130SILT